Hearts Coloring Pages
A collection of hearts coloring pages for you to enjoy. I hope they'll have lots of uses. Maybe they could be used as valentine printables to make cards for a loved one or simply used to while away a rainy afternoon. Either way I hope they'll come in handy. These valentine hearts are also available as color printable heart shapes.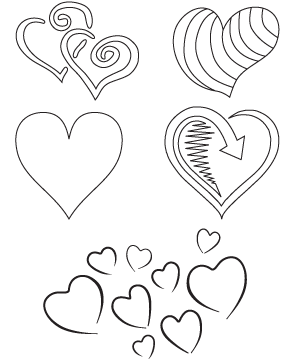 These heart coloring pages are avalable singly or all on one page (smaller versions).





Back from Hearts Coloring Pages to Printable Coloring Pages
---

Head back to Penny Printables where you can find all sorts of free printables. more